CALL or TEXT (847) 754-3344
Bad Credit




Repo



Debt

Low Income



No Money Down




No License




Cash Job




SSI Income
"Our income-based Easy Finance program is here to help you establish your credit while allowing you to finance a vehicle, based on your monthly income NOT your CREDIT SCORE."
We help all credit situations

Good, Bad & Ugly
Do you have less than ideal credit, but still in need of a vehicle? The UR APPROVED Finance Department in Skokie is your best solution. The UR APPROVED team specializes in getting auto loans for customers with bad credit. Our team knows that having bad credit doesn't make you a criminal. Usually damaged credit occurs through no fault of your own. There are several different situations that can result in poor credit and many of them aren't your fault. Our finance team understands that your credit isn't perfect and were willing to help with an auto loan with reasonable monthly payments.
Our team is also more than willing to help drivers with great credit, good credit or even mediocre credit find the auto loans that they need to afford the very best that our dealership has to offer.
Our dealership has over 1,000 new Chrysler, Dodge, Jeep and Ram vehicles available for drivers with poor credit. Our finance team will do their best to help you get into the finance deal that will get you a new vehicle and start to rebuild your credit.
We also offer over 200 pre-owned vehicles for drivers to choose from. Pre-owned vehicle financing can be a great option for drivers with bad credit looking to get an auto loan. It can be much easier to finance a pre-owned option for anyone with challenged credit.
The UR APPROVED team of finance experts ready to help drivers rebuild their credit history with a bad credit auto loan today. The team at our finance center have seen every situation and we've done our best to help drivers with poor credit get the auto loans that they desperately need.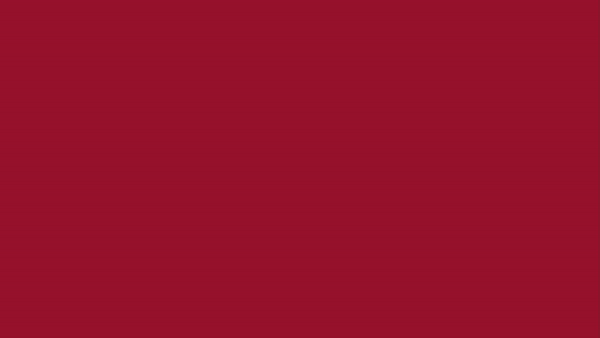 How much am I approved for? How much is my payment?
Your payment and finance amount is based on your monthly income.
Our banks compare your income to the amount of bills you have going out to determine how much of a payment you should be able to afford without struggling
We compare that payment to the vehicles in our inventory and allow you to select a vehicle in our inventory that will have you at that payment or less
Fill out the simple

easy

No Credit Check

form

to get APPROVED
Search our inventory below, then to get your approval fill out the simple easy NO CREDIT CHECK form to get approved today.
SUBMIT "NO CREDIT CHECK" FORM
After you submit the form you will gain access to our SPECIAL INTERNET PRICES with more vehicle pictures and complete vehicle details.
A UR APPROVED rep will contact you to confirm your information, answer all of your questions, and explain to you everything you will need to bring in; so you can come in and DRIVE OFF TODAY!
You could be driving today. Don't wait to get started
SEE WHAT SOME OF OUR CUSTOMERS HAVE TO SAY
"John Pewitte is the man! He was able to help me get behind the wheel even though I had credit issues. Truly grateful and appreciative. I highly recommend everyone to come pay him a visit. He will stop at nothing to get you on the road."

"When a good friend gave me the name John Pewitte I wasn't encouraged that he could help me after already hearing 'No's' or not even getting a call back for numerous other places. He acquired my name off his Facebook post I was tagged in and from there he was committed! We worked over the phone since I live kind of far and once he got that approval he let me know and I made my way to Skokie. Angel was AWESOME! They both made the process as smooth as possible. Angel and John worked with me from the time I arrived until the time I drove off the lot in my 2018 Jeep Renegade. I'm very thankful I continued to have some kind of faith in this process. Angel you're AWESOME! If anyone goes here and has a bad experience then it's your fault."

"I came in today knowing I wasn't gone get approved with car because of my credit but I was wrong. This was the only place that gave my chance. I got a 2016 jeep with a great down and monthly payments. Thankssss Roger your the best!!!!!!!!!"

LaShonda Brown
Chicago, IL
Breanna Miller
Chicago, IL
"This is a great dealership me and my love walked in just about 2 hours before they closed and sales man roger helped us out through everything and didn't take long at all we was in a car within a hour after we arrived.... I highly recommend this dealership thanks again roger and John for all you guys help today!!! We love are vehicle!!

"My man John, took good care of me. got me in a car that I wanted at a price I can afford. The staff was very professional and I highly recommend them to anyone interested in purchasing a car."

Charnese Poole
Chicago, IL
Bad Credit? Need a Car Today?

Have Zero Money Down?

CALL or TEXT
*Disclaimer: Monthly payments on these vehicles are an estimate, based on the sales price of vehicle calculated on a 6.99% APR for 84 months with a down-payment of 0, on approved loan. All advertised prices exclude government fees and taxes, any finance charges, any dealer document preparation charge, and any emission testing charge. Down Payment, Monthly payment, and interest rate are based on approved loan. Prices do not include Sales Tax and DMV registration fees. While we try to make sure that all prices posted here are accurate at all times, we cannot be responsible for typographical and other errors. Please call us for availability on all vehicles since our inventory moves fast.